Survival Land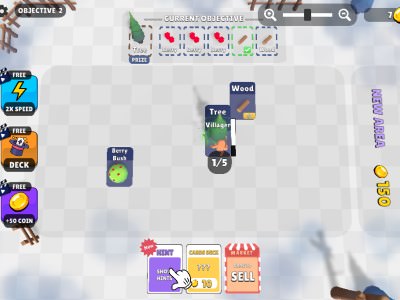 Survival Land, scheduled for release in November 2023, is an inviting casual game that blends elements of construction and strategy. Set in the immersive world of VillageCraft, players are tasked with developing and managing a growing village. This game is perfect for those who enjoy the intricacies of building a community from scratch and seeing it thrive through careful planning and resource management.
Gameplay and Objectives
Construct and Develop: Players build a variety of structures, each contributing to the village's growth and advancement.
Strategic Planning: The game requires thoughtful decision-making, as players must decide which buildings to construct and where to place them for optimal benefit.
Resource Management: Balancing resources is key to ensuring the steady development of the village and its inhabitants.
Evolving Community: As players progress, their village grows, reflecting the impact of their strategic choices and management skills.
Platform Accessibility
Survival Land is accessible via:
Web Browser: The game can be played on both desktop and mobile web browsers, making it easily accessible without the need for downloads or advanced hardware.
Control Scheme
The controls are designed to be intuitive and user-friendly:
Drag and Drop: Use the left mouse button to drag and drop cards (representing buildings and structures) onto the game field.
Zoom In/Out: Utilize the mouse wheel to zoom in and out for a better view of the village layout.
Experience the Joy of Building and Strategy
Survival Land offers players the satisfaction of building a community from the ground up and strategically shaping its growth. The game's casual yet engaging nature makes it suitable for players of all ages and skill levels who are interested in construction and strategy games.
Prepare to delve into the world of VillageCraft, where your decisions determine the future of your village. Whether you're a seasoned strategist or a casual gamer, Survival Land provides an enjoyable and fulfilling journey into community building and management.