SSSPICY!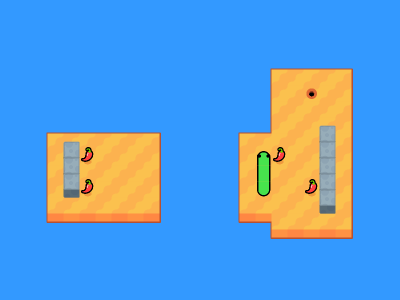 Get ready to slither into the world of SSSPICY!, an exhilarating arcade game where your main goal is to guide a ravenous snake to devour all the spicy peppers scattered throughout the game! Navigate through various levels, each offering unique challenges and spicy peppers for your snake to enjoy. Remember, the journey is filled with obstacles and requires strategic maneuvering to ensure the snake eats up all the fiery peppers and grows in size. Embrace the heat and help the snake satisfy its hunger for spice in SSSPICY!
Release Date: Satiate your appetite for a spicy adventure by diving into SSSPICY! released in July 2022.
Developer: The game is a creative masterpiece crafted by Torcado, ensuring an engaging and seamless gaming experience for all arcade game enthusiasts.
Platform: Enjoy the spicy escapade on any device, as SSSPICY! is available on web browsers for both desktop and mobile platforms, offering flexible access for on-the-go or at-home gaming.
Controls: Mastering the controls is key to ensuring the snake's successful feast:
Utilize the WASD or arrow keys to move the snake with precision and agility.
Made a mistake? Simply press 'Z' to undo the action.
To restart the level, hit the 'R' key.
Access menu settings easily by pressing 'Esc' or 'Space.'
For mobile gamers, controlling the snake is just a tap and drag away.
Embark on a sizzling adventure in SSSPICY!, guiding the snake through diverse levels and helping it consume all the spicy peppers while navigating obstacles and challenges. Are you ready for a spicy challenge? Dive into SSSPICY! now and let the feasting begin!