Hill Climb on Moto Bike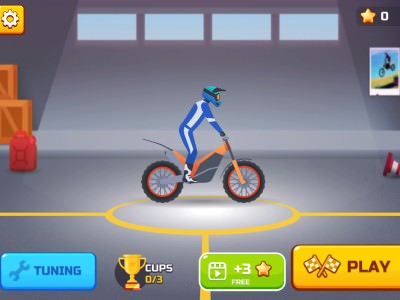 Hill Climb on Moto Bike - Master the Terrain and Defy Physics! Hill Climb on Moto Bike is a physics balance game where you must drive your bike through steep and extreme terrain until you reach the finish. Practice and improve your skills and upgrade your motorcycle to make it perform better. Be the bike race baron and win all challenges!
Features:
Hundreds of crazy tracks and crazy worlds.
Execute cool tricks while navigating the terrain.
Upgrade your motorcycle for better performance and dominate challenges.
Release Date: June 2023
Developer: The game was developed by Artur Stogney.
Platform: Available on web browsers, both desktop and mobile versions.
Last Updated: September 15, 2023
Controls:
PC Controls:

W: Move forward
A/D: Tilt to the left or right
Space: Brake

Mobile Controls:

Utilize the virtual buttons on your mobile device screen.
Get ready to challenge yourself, master the physics, and conquer the treacherous terrains in Hill Climb on Moto Bike!