Dodgeball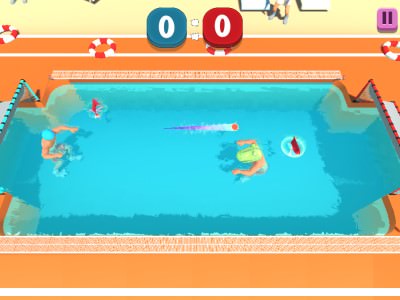 Get ready for an exhilarating aquatic experience with Dodgeball! Dive deep into the world of water sports like you've never seen before. From the heart-pounding thrills of underwater wrestling to the intense competition of water soccer, this game has it all. Make a splash in the dynamic arenas, where the tides can turn in an instant.
Features:
Multiple Game Modes: Whether you fancy an intense wrestling match, a fast-paced soccer game, or simply want to embark on a challenging career mode, Dodgeball caters to all tastes.

Underwater Wrestling: Experience a wrestling match like no other! Use your agility and wits to dunk your opponent and claim victory.

Soccer Splash: The classic game of soccer takes a twist! Aim, shoot, and score goals, all while underwater. The first to net five goals claims the win.

Career Mode: Rise through the ranks, face tougher opponents, and unlock exclusive customizations for your character.

Customizable Characters: Dive in style! Customize your character with a range of outfits, gear, and skins.

Engaging Physics: The game boasts realistic underwater physics. Watch as the ball's trajectory changes underwater, and use it to your advantage.

Multiplayer Fun: Engage in competitive 2-player mode, making it perfect for challenging friends and family.
Dodgeball offers more than just a game; it's an immersive aquatic adventure. With its dynamic game modes, captivating graphics, and realistic physics, it's bound to make a splash in the gaming world. Dive in now and experience the thrill of underwater sports!